We are

100% independent. These are the hearing aids we, and our clients love in 2021.
Choosing which hearing aid is right for you in 2021 is getting a lot harder these days. There is just so much choice! Good news is, we perform hundreds of trials a year from all of the major manufacturers. Our clients very quickly help us cut through the advertising brochures to find which hearing aids are the most effective.
Here are our picks at the beginning of 2021.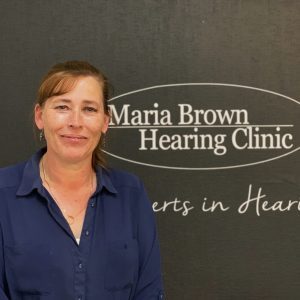 Signia - Pure X Charge&Go
The recently launched Pure X range is the latest update from Signia. We like it's new design and industry leading functionality in noisy environments. It also has very powerful manual controls for directional assistance in places such as restaurants which leave it unmatched in our opinion for technology and value for money.
Pros: Industry leading for performance in noisy environements, bluetooth functionality, lithium ion battery lasts well over a day per charge. Charger also doubles as a drying unit!
Cons: Android audio streaming requires a 3rd party accessory, not available in the bottom two technology levels, lithium ion battery while industry leading, only lasts just over a day between charges.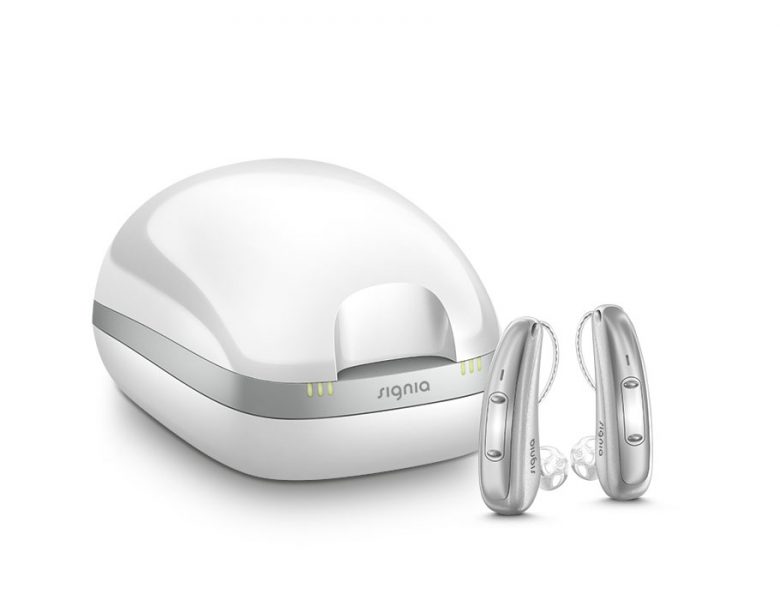 Signia - Insio Nx
While not running the new X platform from Signia, the Insio Nx is in our view the best all round in the ear device on the market today. From its small and discreet design, it's industry leading audbility in noisy features for an in the ear device and new the ability to get Bluetooth connectivity as well, we consider the Insio Nx as the best no-compromise hearing aid for people looking for a more discreet hearing solution.
Pros: Discreet deep fit inside the ear, ability to get Bluetooth connectivity, rich sound quality and moderate assistance in noisy environments are standouts.
Cons: The Starkey Soundlens is smaller and can go deeper, no direct to Android streaming functionality (accessory required for this). Only available on the top three technology levels.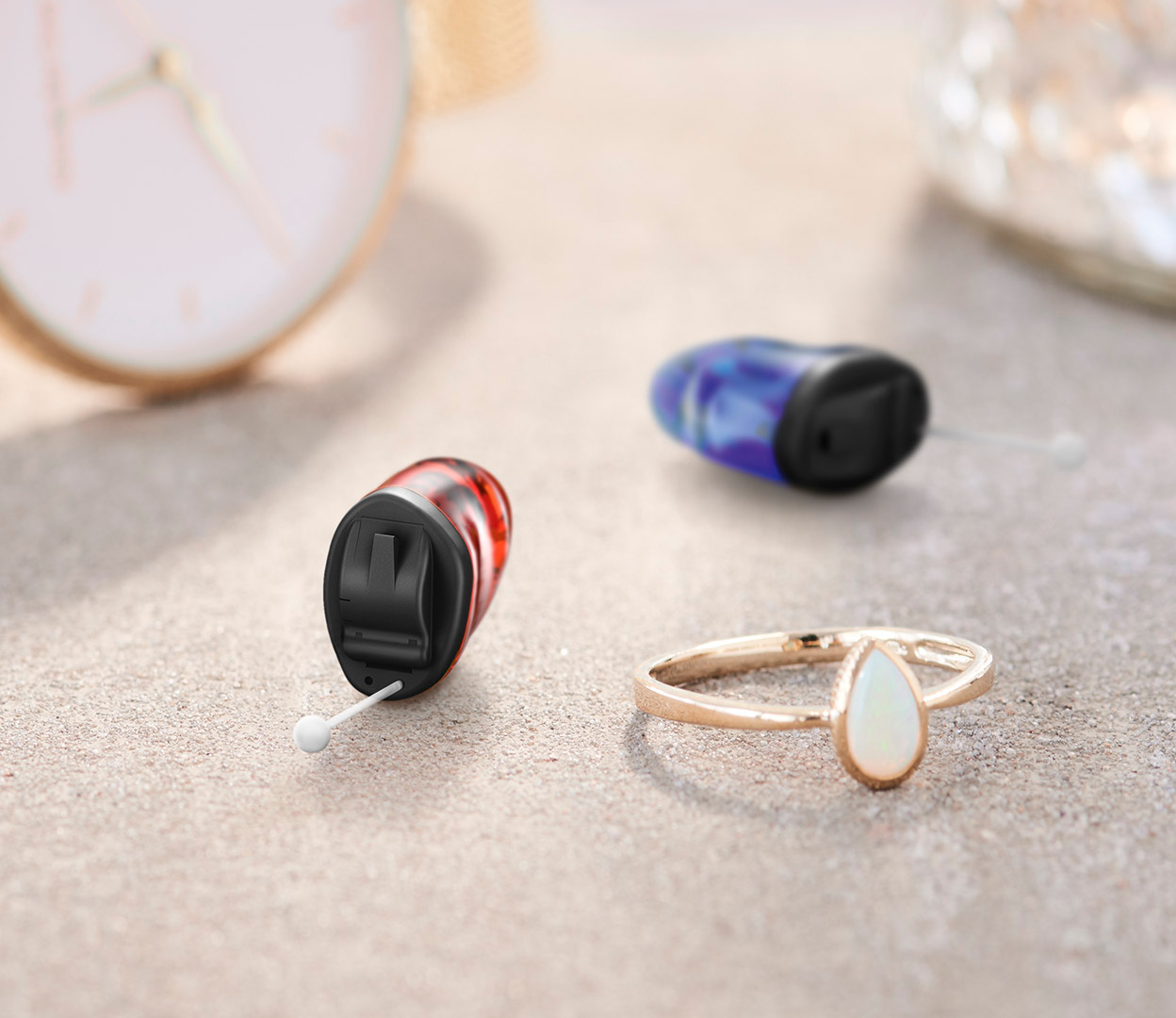 Best Bluetooth streaming device
Phonak - Paradise
With the recent release of the new Paradise, Phonak have managed to successfully improve on almost every feature in the Marvel platform that came before it. This product features great audibility in noisy environments, an easy to use app for the phone and the ability to connect to any Bluetooth enabled device, not just iPhone and Apple products.
Pros: Great design, versatile Bluetooth connectivity, rechargeable option available and great audibility in sound.
Cons: Recharging option costs extra, only available in the top three technology levels, good, but not quite industry leading functionality for theater and music lovers.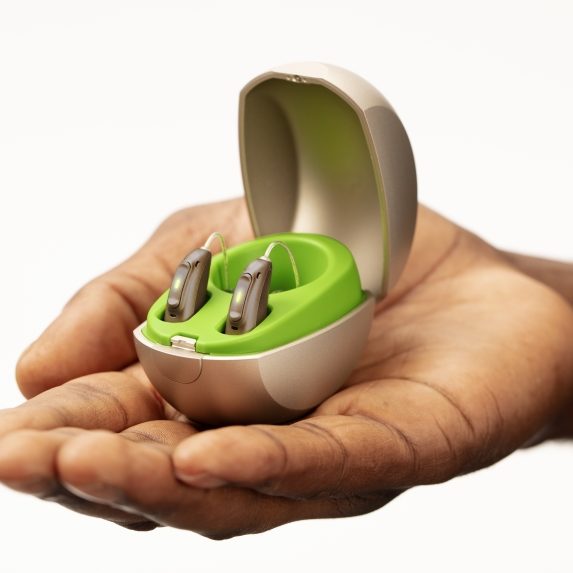 Best device by manufacturer
Simply get in touch with the form below and one of our friendly team will be able to assist you.