Services. Expert service from the Experts in Hearing

We don't just guarantee results for wearers of hearing aids, we guarantee success for whatever your hearing care needs might be.
We love all things hearing and as such, our service list is one of the most comprehensive in Australia. For all maintenance, care and protection, we have you covered.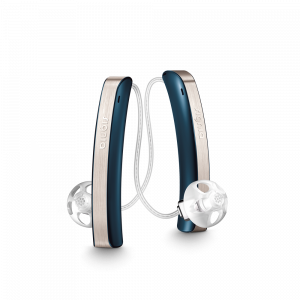 The list of services we provide include:
 Full hearing

assessment
We offer full hearing assessment free of charge to both private clients and doctors referrals. This includes a full air conduction audiometric assessment along with basic bone conduction and tympanometry assessments included.
 

Rehabilitation

of hearing
Access to a truly world class hearing rehabilitation program. Based on a client's hearing results we can virtually guarantee results in the rehabilitation of our client's hearing. If we are unable to help, we refer you on to your local ENT or doctor.
 

Repair

of hearing systems
We repair any make and model of hearing aid from the last 10 years. We keep parts for most makes and models in house at all three of our offices for all major manufacturers.
 Wax

removal
We provide a comprehensive wax removal service. Our specialist team utilise precision techniques to mechanically excavate wax with specialised utensils. This is a far more efficient and cost effective process than using a traditional doctor or ENT surgeon to perform this.
 Swim and noise

plugs
We provide an extensive range of custom made plugs designed for activities such as; construction, office, music, live performance and more! More information visit our products page for more information.
 

Home

visits
Our home care program assists clients and aged care facilities across the state in bringing high quality, expert hearing care to the homes and facilities of those unable to come in to see us at our three offices and other visiting sites across the state.
 

Tympanometry

and

diagnostic
As part of our full diagnostic services, we provide follow up assessment with Tympanometry, real ear measurement and speech mapping. This allows us to assess not just the hearing function but the overall health of the ear.
 

Fitting

of hearing systems
Maria Brown Hearing Clinic specialises in the prescription and fitting of the worlds most advanced digital technology. Because we are privately owned we recommend what is best for your hearing, not what any one company has available.
 

Service

of hearing systems
This service extends to anyone who currently has hearing instruments less than 10 years old. We even feature a special discounted servicing rate for people looking to change hearing care providers.
 

Batteries

and hearing aid supplies
We have a huge range of batteries and accessories from all the manufacturers along with the new rechargeable batteries for hearing instruments. See our products page for a full rundown of our range and prices.
 

Assistive

listening devices
We also stock a huge range of assistive listening devices for televisions, mobile phones and other devices around the home. See our products page for more information.