Experience discreet power.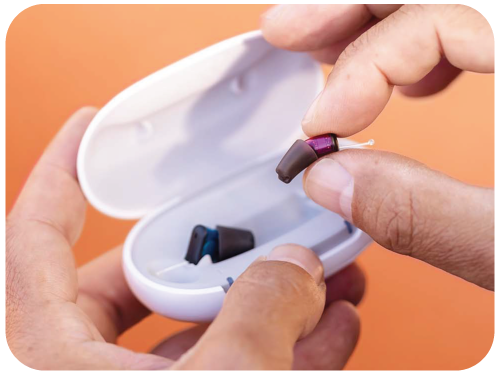 Meet Silk Charge&Go IX - so small and subtle, it blends seamlessly into your life, empowering you to participate fully without drawing attention to your hearing aid.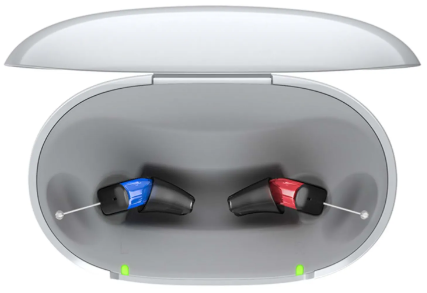 Why choose Silk Charge&Go IX?
Phonak Slim combines a modern, never-before-seen design with state-of-the-art hearing performance. The unique ergonomic shape of Slim is contoured to naturally nestle behind the ear – even if you wear glasses. Its personalized features enable you to confidently immerse in conversations and effortlessly maneuver through life's numerous listening situations.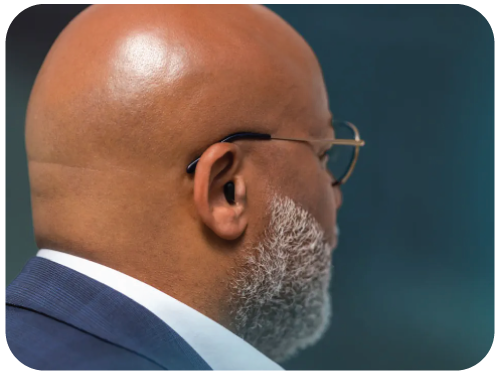 Seamless hearing with discretion
Silk Charge&Go IX can be charged on the go with a sleek, pocket-sized case with integrated power bank that provides up to four additional charges and can be charged wirelessly (Qi) for added convenience.
This creates for you a device that is portable, discreet and ready to go at any time regardless of your situation. No other product in this class adapts this easily to its user.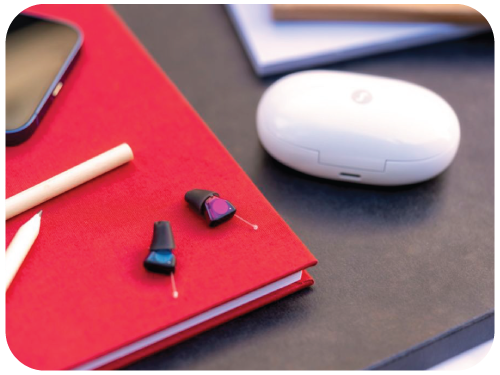 Be the first in Australia to trial the new Silk Charge&Go IX.