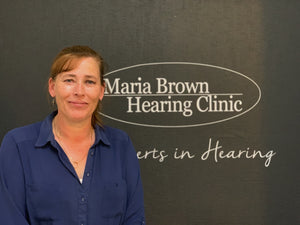 New office in Lindisfarne now open!
We are excited to announce that our Eastern Shore office has reopened at 32 Wellington Rd, Lindisfarne this August 1st.
As many of you will know, during the pandemic last year we were forced to temporarily close our Eastern Shore office due to health and safety reasons.
We greatly appreciate how supportive and understanding you and the rest of our clients have been in commuting to our Hobart office for appointment and supplies.

Our new address and contact details:
Address: 32 Wellington Rd, Lindisfarne TAS 7015
Phone number: 1300 797 519
Email: support@mbhc.com.au
Opening Hours:
Monday: 9am - 12pm
Tuesday: 9am - 12pm
Wednesday: 9am - 12pm
Thursday: 9am - 12pm
Friday: 9am - 12pm
Saturday: By appointment only

Clients will also be able to collect batteries and supplies from this location during these hours. Both Maria and James will be holding multiple clinical sessions for testing, adjustments, and wax removal throughout these hours also.
If you have any questions, please feel free to get in touch.
---