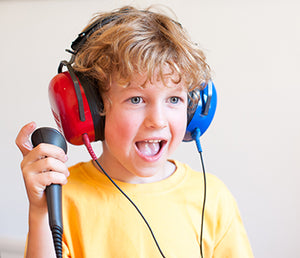 Children's Hearing Test Now Available
Children's Hearing Test is now available at Maria Brown Hearing Clinic.
Why does my child need a hearing test?
There a few different reasons why your child should have his or her hearing tested:
Your child did not pass his or her new-born hearing screening or school hearing screening
You, loved ones, or your child's teacher has concerns that your child has difficulty hearing or following directions
Your child reports that they have trouble hearing
Your child is undergoing ear surgery
Your child is starting medication that could affect hearing
How often does my child need to have a hearing test?
The status of your child's hearing can change over time.
Some hearing losses are temporary and can be treated medically while other hearing losses are permanent.
Further, the severity of some hearing losses can change (either become better or worse) while other hearing losses remain stable overtime.
Therefore, it is recommended that children with established hearing loss have a hearing test at least once a year to have a current picture of the child's hearing.
If your child is younger or hearing tests have been incomplete or inclusive, this might require multiple hearing test appointments in a year.
---