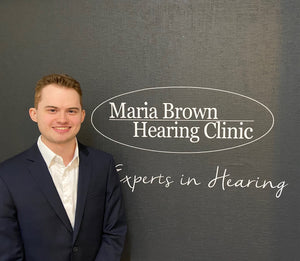 Meet Our New Audiologist James
Please welcome our new Audiologist James!🤲
Originally from New South Wales, James recently moved to Tasmania early on this year after he completed his University degree in Melbourne.
He initially graduated in Linguistic and have done some audiology subjects, which got him interested in the industry from the first place.
James was working in IT before he decided to switch gear to find his passion in audiology again.
He wanted to utilise his skills and knowledge to do something meaningful, so he decided to go back to study and finished his master's degree to become an audiologist.
James finds it really rewarding to see the benefits of his work towards people's quality of life by helping them hear again.
Outside work, James likes to go for a big hike, and play with the sound from his DJ set.🚶😎
Welcome to the MBHC team James!
---