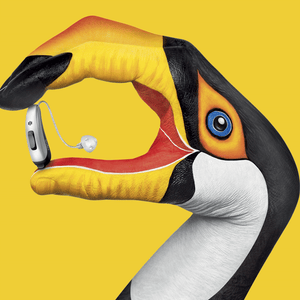 Replicating Nature - February Hearing Event
This February 1st, hear sounds as nature intended.
Hearing loss disconnects you from the world around you. It isolates you from friends, family and loved ones. Not only that, hearing loss in people over the age of 55 has been linked to depression, anxiety, dementia and alzheimers.
This February, let the experts in hearing at Maria Brown Hearing Clinic help you finally reconnect to those you love and treat hearing loss once and for all with the all new hearing platform from Signia; NX.
Clinically proven to outperform normal hearing in a noisy environment, NX is designed to help you reconnect with the things you want to hear, while eliminating the things you don't. Not only that, it can also help address Tinnitus, and virtually eliminate the struggles people have in challenging listening environments, all while providing sound quality that is natural, organic and smooth.
The results of this product have been huge. To show you just how huge, we are offering you the chance to have a free 7 day trial of the next NX. We want you to hear for yourself the difference NX can make to your social interactions, listening to TV or even just talking to family at a dinner table.
Hurry as spots are limited. Plus, if you book in to this event during February, you will be eligable to receive a free direct streaming phone and TV package valued at over $900.
Call 1300 797 519 or visit our contact us page to reserve your place.
---